Xilin Cast Iron Teapot Set Red Teapot & Cups 0.8L
Xilin Cast Iron Teapot Set
Red Teapot & Cups 0.8L

Beautiful cast iron set which includes a teapot, trivet and two cups
Cast Iron
Enamelled inside
Removable Stainless Steel Filter in the teapot
Home Delivery
UK delivery from FREE
Loyalty Scheme
Earn up to 295 Tea Leaf points with this product.
Item: XilinRed08set

2 reviews
Xilin is a classic Japanese style. This set includes a 0.8L teapot with matching trivet ( Xian red trivet in a slightly different design, see image) and two cups.
Finished in red, all products in the Jing range are made from Japanese cast iron and are glazed on the inside
A stainless steel filter is included
The capacity of the 0.8L is around 3-4 cups
This set is also available with a larger 1.25L teapot in blue or green
Note : Please be aware that these products are heavy and that sometimes the outer cartons can get a little damaged in transit. The products themselves will be perfect inside.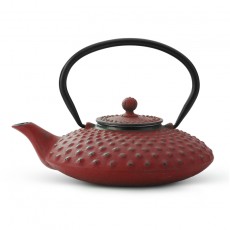 +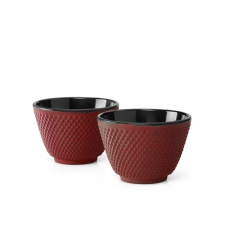 +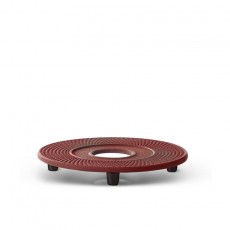 "Lovely set. Use it regularly.Looks great and works well"

Cup Of Tea response...
"Dear Stuart, we are delighted that you love your cast iron tea set. Great way of enjoying loose leaf teas."
"Highly recommend the company and the product. When it arrived the packaging was undamaged but one of the cups had a chip on the lip. I sent an email with a photo and they immediately replaced it without a problem. Tea pot and cups are very good quality and a pleasure to use."

People who bought this also bought...
---
---