---
---
---
---
---
---
---
---
---
---
---
---
The Unique Qualities of Fruit Tea
Fruit teas are a refreshing naturally caffeine free alternative to traditional teas, ranging from summer-influenced flavours such as raspberry and strawberry to seasonally-spiced winter teas such as our Ronnefeldt Mulled Wine tea.
Fruit teas are made using a wide range of fruits including popular ingredients such as pieces of apple, hibiscus, rosehip, strawberry, raspberry, cherry, blueberry and many, many more.
Apple, rosehip and hibiscus are probably the most favoured components in fruit teas. Hibiscus offers a fruity tart note and a beautiful deep red colour (as can be seen in our extremely popular pure organic Hibiscus Blossoms Tea).
Our fruit infusions are made using only the finest ingredients; be it pieces of dried fruit, fruit peels, roots, petals, blossoms or leaves.
They contain no artificial additives, and even the flavouring comes from the highest quality ingredients and fruit juice concentrates.
What's more, our fruit infusions are blended by experts: people who excel at, and take pride in, creating only the best taste experience. Whatever your taste preference might be, we are sure to stock a fruit infusion to suit it.
Harvesting and Production
Traditional teas, such as black tea, come from the camellia sinensis plant and naturally contain caffeine. Fruit teas, however, come from the peel, roots, petals or leaves of a wide range of fruits and are naturally caffeine free. They offer a very different tea-tasting experience to traditional teas.
One of the key features of fruit tea is that is can be served hot or cold, depending on your preference. In the summer months, fruit teas can be used as a fantastic cooler, providing refreshment and flavour in abundance.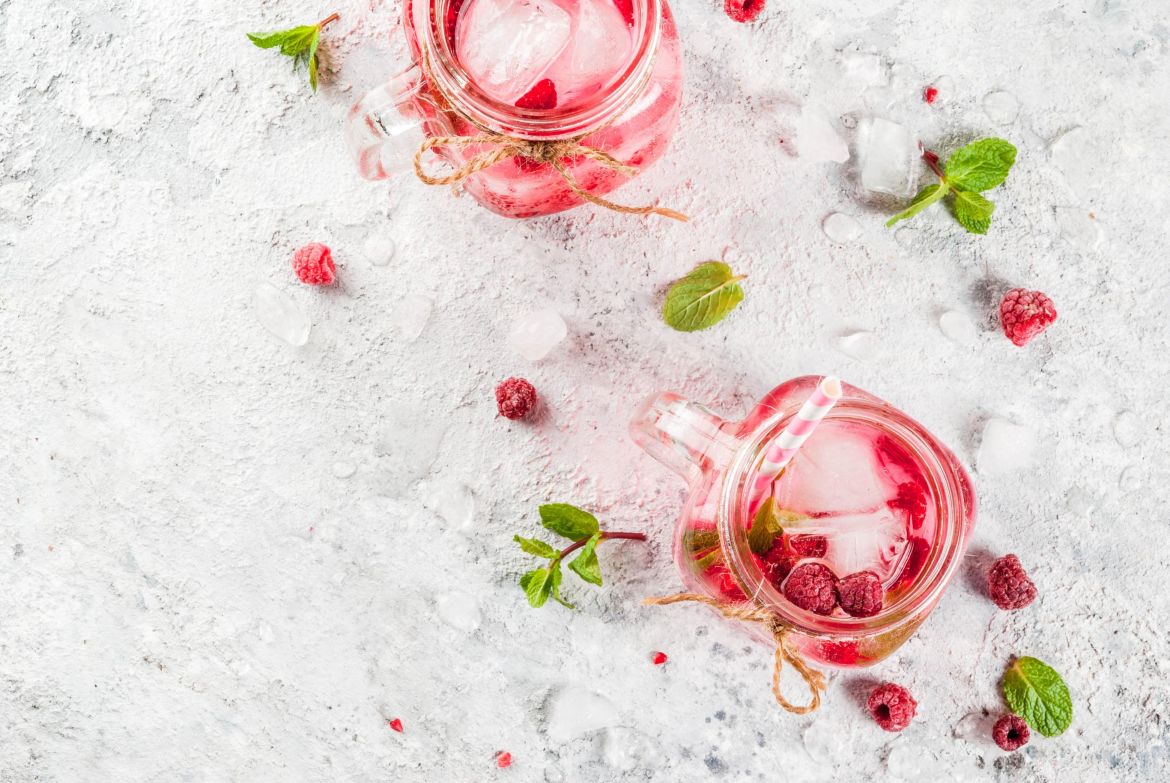 Fruit tea is made by grating or cutting the chosen fruits into small pieces and drying them. The teas are produced blending a variation of dried fruits together, some contain up to 9 or 10 different ingredients. The skill in blending the mix is to achieve a good balanced manner to create the perfect taste experience. Hot water extracts the flavour of the fruit but it will require a far longer brewing time than traditional tea to reach the best taste result.
Benefits of Fruit Tea
One of the main benefits of drinking fruit tea is that they contain high levels of antioxidants. Antioxidants possess a wide range of health benefits including the strengthening of the immune system, improved complexion, reducing the effects of aging and much more besides.
Fruit tea is often high in Vitamin C which comes with a number of powerful benefits including regulated blood pressure, reducing the risk of infection, healthier heart and more. It is also worth noting that fruit teas are an especially suitable drink for children as they contain no added sugar and they are extremely tasty. It is a lot like a sugar-free Ribena! On top of this, drinking fruit tea is a relaxing and tasteful experience. We think everybody should benefit from 5 indulgent minutes every now and then!
How to Brew Fruit Tea
Fruit teas are prepared and stored in the same way as traditional teas, means airtight, preferably in a dark storage place such as a metal tea caddy and at around room temperature.
However, brewing time is much longer for fruit teas, typically 8 to 10 minutes.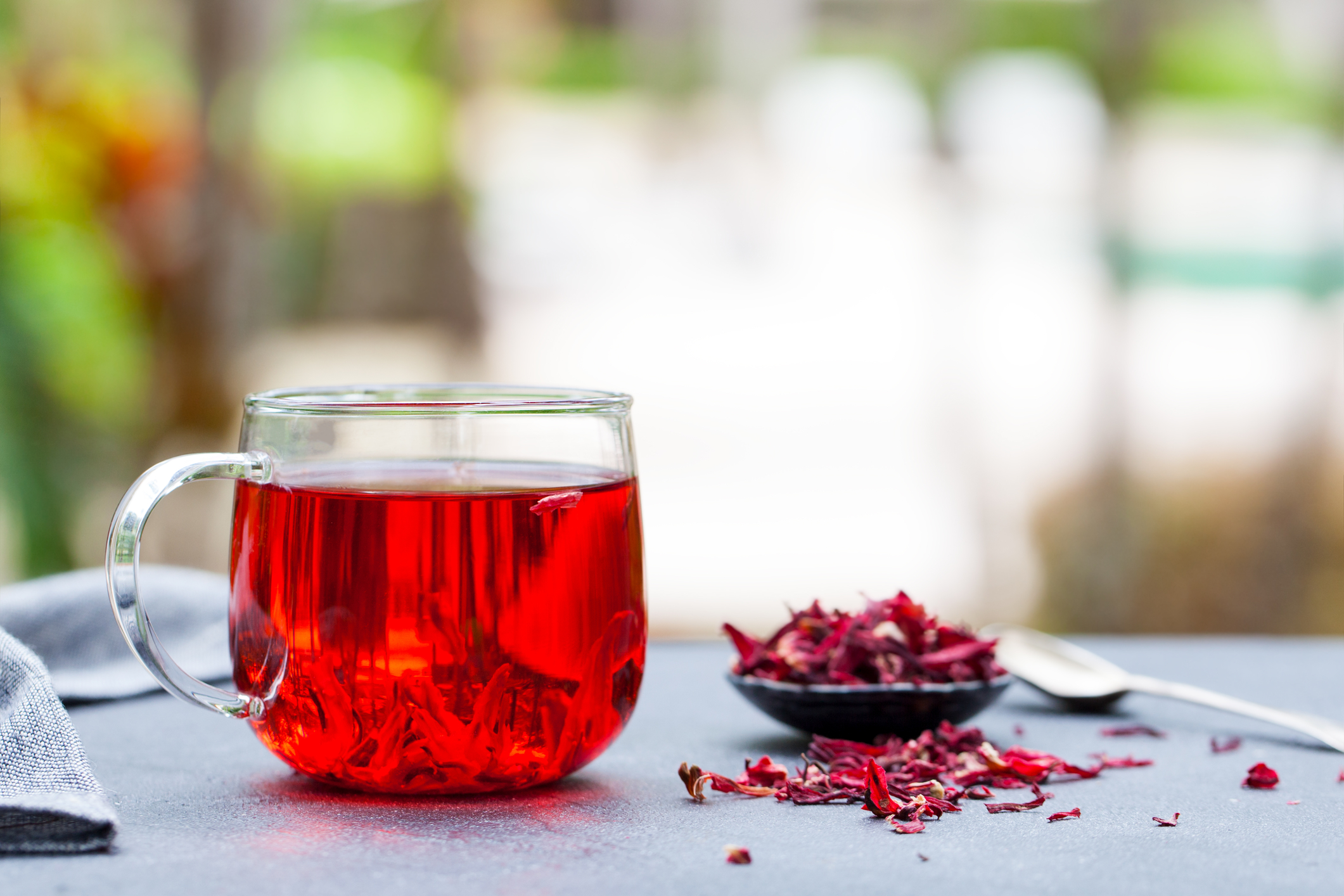 The standard process is as follows:
Boil fresh water
Place your fruit infusion in a tea strainer or infuser
Pour the freshly boiled hot water over the tea
Steep the tea for the appropriate amount of time
Strain the tea
Sit back, relax and enjoy!
Brewing Table

1 heaped teaspoon per cup

8-10 minutes

Cup colours range from pale pink, light to dark red, pale to deep yellow
NOTE: Please make sure to read the individual brewing instructions on each package of tea.
Our Fruit Tea favourites are:

Ronnefeldt Rhubarb Cream Ronnefeldt Fiery Cherry Ronnefledt Red Fruit Pudding
Ronnefeldt Rhubarb Cream

– Fruity, fresh rhubarb blend rounded off with the delicate sweetness of genuine bourbon vanilla. Naturally caffeine free.

Ronnefeldt Fiery Cherry

– A powerful fruit blend of morello cherries, hibiscus and orange peel, with the finishing touch of pure cherry juice. Serve hot or cold... Make an iced tea by pouring doubky strong tea, once brewed over in ice.

Ronnefeldt Red Fruit Pudding

– This juicy fruit infusion tastes of home grown berries with the delicious flavour of rasberries and cherries. Naturally caffeine free.