Loyalty Scheme
Welcome to Cup of Tea's loyalty scheme.
This scheme is available to all our online customers that have created an account with us.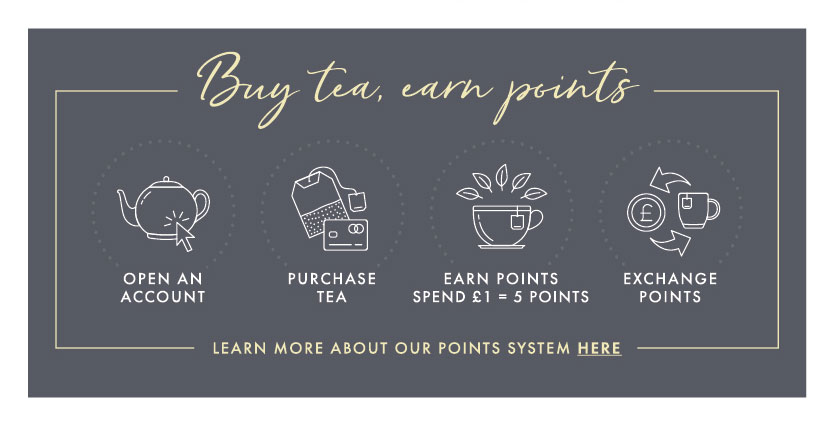 How the scheme works:
All purchases you make at our online shop collect Tea Leaf points, which are worth 5% of your purchases (i.e you will receive 5 points for every £1 you spend)..
No minimum purchase is required; Tea Leaf points will be applied to all orders for registered customers except those detailed below.
Tea Leaf points are not awarded on the value of shipping, reduced products sold in our Sale category or on Ronnefeldt trade products such as LeafCup and TeaCaddy. The scheme is not available to trade / wholesale customers.

You will be able to see the points available for every product. These points are then available to use against future online orders with us (100 Tea Leaf points = £1.00).

Any points accumulated expire automatically after 6 months, but we will e-mail you to remind you of this.

You can see how many points you have on your account, by logging in and then clicking on Amend/View My Details.
We hope you enjoy your tea and accessories from Cup of Tea and benefit from using the scheme.