Cup of Tea - Shop Loose Leaf Tea UK
Cup of Tea is a Somerset based company specialising in the sourcing and distribution of some of the world's finest loose leaf teas. We have worked hard to ensure the teas they supply from estates in China, India, Sri Lanka and the rest of the world are the best available.
All of the teas that we supply are produced using orthodox methods. This means that only the finest handpicked leaves are considered good enough to find a place in your cup.
To us, tea is much more than just a drink; it is our way of life.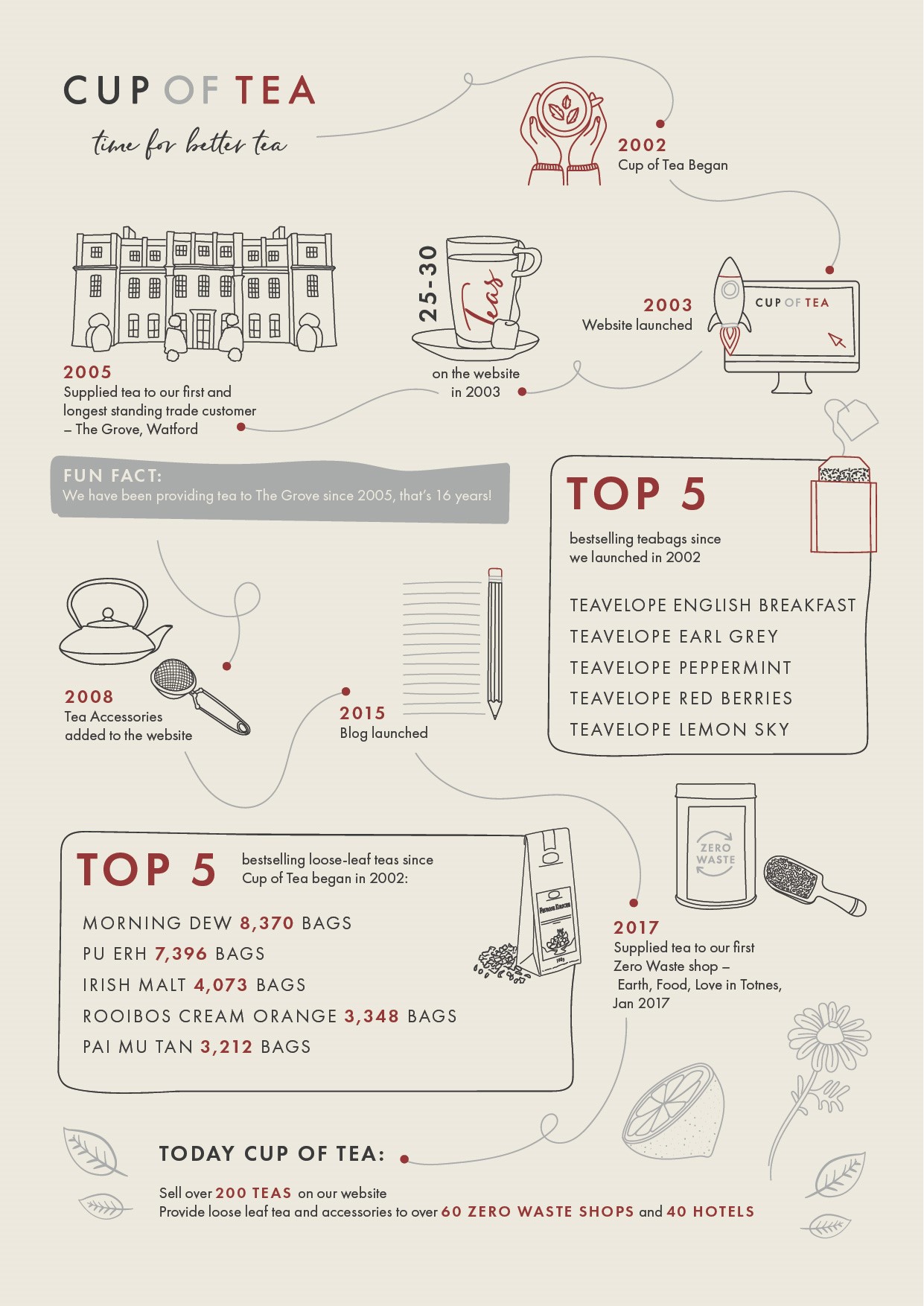 ---
Our Products
We sell a wide range of world teas including green, black, white, oolongs, flavoured green, flavoured black, and fruit and herbal infusions. Each tea that we sell has been carefully sourced and selected on the merits of taste, authenticity and fair trade.
We also offer an extensive range of accessories including stylish caddies and practical accessories that really add to the drinking experience.
Our tea tasting workshops offer a chance to taste a wide range of our products while increasing your knowledge of world teas. We really enjoy these workshops as it offers us a chance to share our passion with our customers on a more personal basis.
Our products also make fantastic tea gifts.
---
Our Private Customers
Many of our customers are individuals with a passion for tea. Whether you are a connoisseur, an experimentalist or simply looking for a gift for a loved one, Cup of Tea has much to offer. We pride ourselves on offering a high-quality personal service.
---
Our Trade Customers
For delicious wholesale tea that will make a lasting impression on your customers, look no further.
We provide free advice and training to our trade customers to help them provide the best possible tea drinking experience for their customers.
Visit our trade and wholesale tea section for more information or to get in touch.