---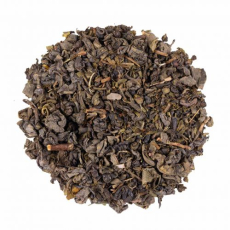 Peppermint Organic
1kg Bulk Bag
A refreshing and thirst-quenching peppermint infusion Caffeine free Sold in 80g bags and 1kg bulk bags, both plastic free. Please decant 1kg bags into an airtight container as soon as possible following receipt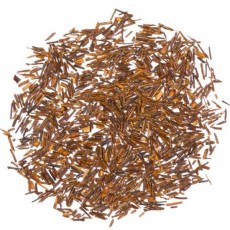 Rooibos Super Grade Organic
1kg Bulk Bag
A typically soft and pleasant organic South-African Rooibos Sold in 100g bags and 1kg bulk bags, both plastic free. Please decant 1kg bags into an airtight container as soon as possible following receipt
---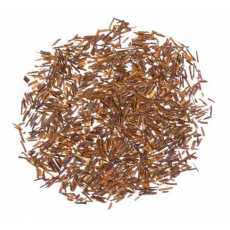 Rooibos Vanilla Organic
1kg Bulk Bag
A mild South African rooibos teamed with the sweet elegance of bourbon vanilla Caffeine free Sold in 100g bags and 1kg bulk bags, both plastic free. Please decant 1kg bags into an airtight container as soon as possible following receipt
The Teas
Our low waste collection includes: Assam Garden. A black tea from the Assam growing area in north east India. The tea brews to a delicious dark malty taste with a hint of spiciness and almost no tannin. This is truly an all-day tea. Drink first thing in the morning with a dash of milk or perhaps later straight black or with milk to taste.
Choose Organic Earl Grey is a traditional blend of this famous tea. Based on a Vietnamese black tea which is tastes like a blend of a Chinese Yunnan and a high quality Assam and natural bergamot oil, the taste is absolutely classic Earl Grey. Citrussy and dark you can add milk but it's delicious without.
Sweet Pi Lo Chun is a soft, creamy green tea from China. Take a slightly rounded teaspoonful, brew this tea for around 2 minutes with 80C water and you'll get a hint of sweetness too. A really refreshing and invigorating green tea. Like all good green teas it is high in antioxidants and an excellent way to cleanse the pallet and detox the body.
For a healthy option try Rooibos Super Grade. Grown exclusively in the Cedar Mountains of South Africa this is a high-grown Rooibos (all the best ones grow high) and brews to a lovely red cup colour with a delightful soft creamy taste. Rooibos is naturally caffeine-free and high in vitamin C.