---
Zaara Porcelain Teapot
Matt Petrol 0.9L
Contemporary porcelain teapot in a matt finish. This teapot features a metal flip lid and unique looking spout. It also contains a removable superfine stainless steel infuser basket for easy brewing. Makes approximately 4 cups of tea Also available in Matt Grey and Matt Sky Blue
Zaara Porcelain Teapot
Matt Grey 0.9L
Contemporary porcelain teapot in a matt finish. This teapot features a metal flip lid and unique looking spout. It also contains a removable superfine stainless steel infuser basket for easy brewing. Makes approximately 4 cups of tea Also available in Matt Petrol and Matt Sky Blue
---
Zaara Porcelain Teapot
Matt Sky Blue 0.9L
Contemporary porcelain teapot in a matt finish. This teapot features a metal flip lid and unique looking spout. It also contains a removable superfine stainless steel infuser basket for easy brewing. Makes approximately 4 cups of tea Also available in Matt Grey and Matt Petrol
Zaara Porcelain Teapot
Red 0.5L
Contemporary porcelain teapot, featuring a metal flip lid and unique looking spout. It also contains a removable superfine stainless steel infuser basket for easy brewing. Makes approximately 2-3 cups of tea Also available in Lime Green, White, Black and Grey
---
Zaara Porcelain Teapot
Grey 0.5L
Contemporary porcelain teapot, featuring a metal flip lid and unique looking spout. It also contains a removable superfine stainless steel infuser basket for easy brewing. Makes approximately 2-3 cups of tea Also available in Lime Green, White, Black and Red
Zaara Porcelain Teapot
White 0.5L
Contemporary porcelain teapot, featuring a metal flip lid and unique looking spout. It also contains a removable superfine stainless steel infuser basket for easy brewing. Makes approximately 2-3 cups of tea Also available in Lime Green, Grey, Black and Red
---
Zaara Porcelain Teapot
Lime Green 0.5L
Contemporary porcelain teapot, featuring a metal flip lid and unique looking spout. It also contains a removable superfine stainless steel infuser basket for easy brewing. Makes approximately 2-3 cups of tea Also available in Grey, White, Black and Red
Zaara Porcelain Teapot
Black 0.5L
Contemporary porcelain teapot, featuring a metal flip lid and unique looking spout. It also contains a removable superfine stainless steel infuser basket for easy brewing. Makes approximately 2-3 cups of tea Also available in Lime Green, White, Grey and Red
---
Verona Glass Teapot
Small 0.5L
Elegant, single-walled, heat resistant glass teapot with glass tea filter. Perfect for brewing loose tea. Makes approximately 2-3 cups of tea Also available in 1.0L
Verona Glass Teapot
Large 1.0L
Elegant, single-walled, heat resistant glass teapot with glass tea filter. Perfect for brewing loose tea. Makes approximately 4-6 cups of tea Also available in 0.5L
---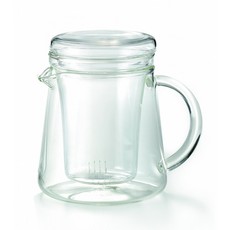 Elio Glass Teapot
Small 0.4L
Modern glass teapot with glass tea filter insert. Perfect for viewing the art of flowering teas. Makes approximately 2-3 cups of tea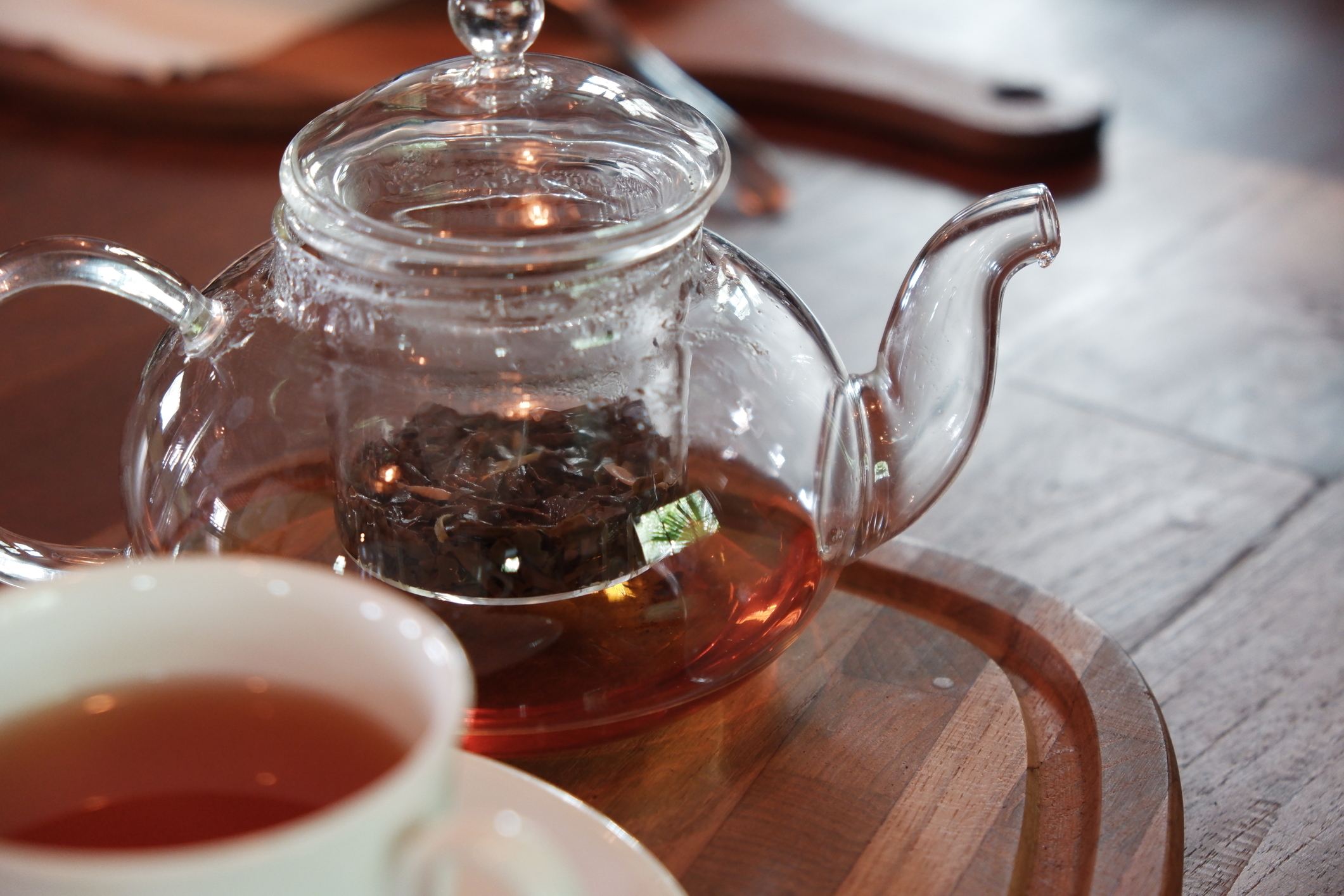 The beauty of glass teapots, and why we love them, is that you can watch your tea leaves work their magic. Glass, in nature, is elegant and offers itself well to highly stylish designs. Our range of glass teapots offers something to all tastes and budgets.
We stock a stunning Mono range, designed by Tassilo von Grolman for Mono exclusively. The handmade glass teapots and accessories are unusually contemporary and refine the tea-drinking experience. The brand is synonymous with exquisite design and top-quality craftsmanship and features unique forms of glass and stainless steel.
Our Verona glass teapots are aimed for everyday use, include a built-in glass tea leaf strainer and are dishwasher-safe for convenience of use.
Our Theta range comes in two sizes and has a distinctively enlarged ornate handle for effortless pouring. The statement teapots are mouth-blown by highly experienced glassblowers.
Browse our full range of glass teapots.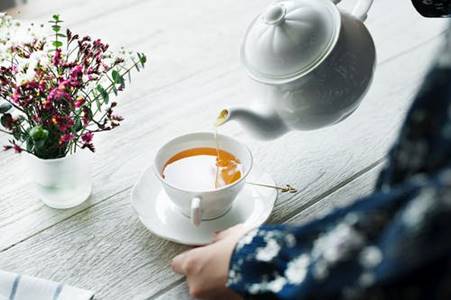 China or Porcelain clay is made from the mineral Kaolin, also known as 'china clay'. It is soft in nature and can be expertly moulded into either elaborate or simple designs. The mineral is also used in the production of fine paper, paint, cosmetics and other products. Kaolin is named after a hill in China where the mineral has been mined for centuries. Revered for centuries, this mineral is one of the purest forms of clay there is.
Our China and Porcelain teapot range are small but perfectly curated. It features the Zaara range, which is contemporary yet elegant with bold glazes that can last a lifetime. Our Elisabeth teapot range takes on a more classic form and the design features take on slightly decorative elements in the handle, spout and lid.
Browse our full range of China & Porcelain teapots.
We love ceramic because it's hard-wearing, easily moulded and structurally inorganic and non-metallic, which makes it the perfect material for making teapots. The beauty of ceramic is that it is highly durable, dish-washer safe and can be glazed with a wide variety of pigments. Our ceramic teapot range features our new Zero collection, which is cool and contemporary and simply colourful. The range comes in vibrant Burgundy, Forest Green, Kiwi, Oolong, Carrot, Banana and Tomato glazes.
Browse our full range of Ceramic teapots