Xilin Cast Iron Teapot Set Green Teapot & Cups 0.8L
Xilin Cast Iron Teapot Set
Green Teapot & Cups 0.8L

Beautiful cast iron set which includes a teapot, trivet and two cups
Cast Iron
Enamelled inside
Removable Stainless Steel Filter in the teapot
Home Delivery
UK delivery from FREE
Loyalty Scheme
Earn up to 295 Tea Leaf points with this product.
Item: XilinGRN08set

1 review
Xilin is a classic Japanese style. This set includes a 0.8L teapot with matching trivet and two cups.
Finished in green, all products in the Xilin range are made from Japanese cast iron and are glazed on the inside
A stainless steel filter is included
The capacity of the 0.8L is around 4-5 cups
This set is also available in blue
Note : Please be aware that these products are heavy and that sometimes the outer cartons can get a little damaged in transit. The products themselves will be perfect inside.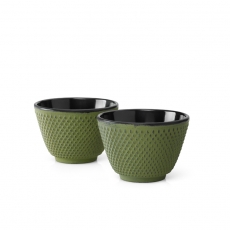 +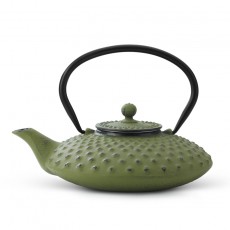 +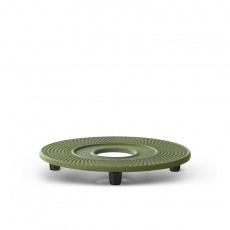 "Lovely tea set. Gorgeous green colour. Cups can get cold quickly if left empty for long. Pleased with my purchase."