Trees Set of Two Tea Caddies 150g
Trees Set of Two
Tea Caddies 150g
Light and pretty tree designs
Set of two 150g caddies
Dimensions: 12cm (h) x 8.2cm (w) x 8.2cm (d)
Call to order
Call us now for the best price on +44 (0)1761 239 162.
Home Delivery
UK delivery from FREE
Loyalty Scheme
Earn up to 110 Tea Leaf points with this product.
Item: 2-TR8282119

2 reviews
Lovely caddies with clip-down lids. Two pretty colourways featuring blue and green tree leaves.
150g is an approximate capacity measurement. This will always depend on the size of the tea leaf.
Also available singly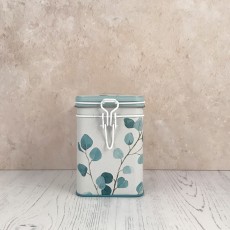 +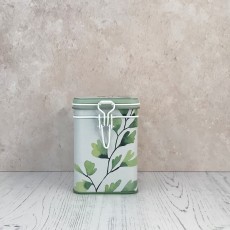 Dimensions: 12cm (h) x 8.2cm (w) x 8.2cm (d)
FelicityMarySchluttenhofer
said...
"Pretty tins. "

"Bought these as present for my daughter for loose tea, she loves them, nice "

Cup Of Tea response...
"Thank you Lisa for your positive review...."