---
Tea Advent Calendar
2019
IT'S BACK! The famous Ronnefeldt Advent Calendar Try a different tea every day throughout Advent 24 teas and infusions to try and tempt Can be stood up or hung on a wall
---
---
Ronnefeldt
Mulled Wine
Ronnefeldt Mulled Wine. A flavoured fruit infusion, a warm seasonally spiced alcohol free infusion Sold in 100g bags. CONTAINS NUTS (almond pieces)
---
Ronnefeldt
Vanilla Apple
This is truly delicious! Delicate green tea with apple and vanilla, great for any time of day Sold in a 100g bag of loose leaf tea
---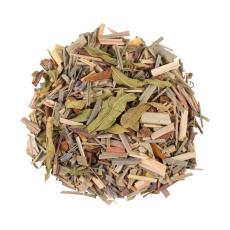 ---
A Guide to Seasonal Teas
As the evenings draw in and the temperatures fall, we believe that there are few finer pleasures than a delicious cup of seasonal tea.
Rich flavours combine to warm your insides, enliven your senses and give you a feeling of wellbeing.
If you are a fan of the warm seasonal drink of mulled wine, why not try Mulled Wine? A flavoured, naturally caffeine free and even alcohol free, fruit infusion with a delicious taste of Christmas.
We also have a unique 2019 Christmas Tea Advent Calendar, 24 different teas for you to try in the run up to Christmas – exciting for any age group.
Seasonal Tea Varieties
At Cup of Tea, we have a wide range of delicious seasonal teas to keep you warm and cozy! These include:
Click here to view our range of Tea Gifts
HOW TO BREW Seasonal Teas
Whether you want to use the loose leaves or try a tea bag infusion, the standard process is the same.
The standard process is as follows:
Boil some fresh cold water
Place the tea in a tea strainer or filter basket
Pour the boiling hot water
Infuse the tea for the appropriate amount of time
Strain the tea
Sweeten the tea to taste
Sit back, relax and enjoy!
Brewing Table

1 Levelled Teaspoon to 1 Heaped Teaspoon – please look at the individual instruction on the bag

2 – 10 Minutes – depending on the tea please revert to the individual bag for individual instruction

A range of colours including: Brown, Red Brown, Yellow/Green, Red, Dark Red, Dark Yellow and Orange/Brown
NOTE: Please make sure to read the individual brewing instructions on each pack of tea.
Our top recommendations are:
Teavelope® Winterdream: The taste of winter - Rich Rooibos with a powerful aroma of winter spices, creamy caramel and oranges. Each Teavelope is individuallywrapped in an aroma protection sachet for perfect freshness!
Mulled Wine: A warm seasonally spiced alcohol and caffeine-free Christmas drink.
Ginger Orange Cinnamon High Tea Co: Delicious fruit infusion with gingery spice and refreshing orange.
ENJOY!