---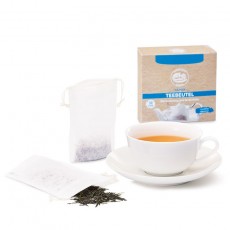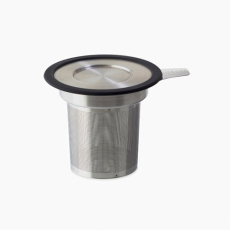 Filter Brewing Basket 60-95mm
Medium size, suitable for mugs and tea pots with an opening diameter of between 60mm(2.5inch) to 95mm(3.5inch)Long lasting, aroma and taste resistant, dishwasher safeAs featured in Saturday Telegraph "IN A STEW" by Moyra Fraser Please note: It is unlikely the lid of your teapot will fit while the filter is in place. You can use the filter lid temporarily.
---
Personal Tea Filter Bags
A great way to create your own tea bags for loose tea. These teabags are made from very fine, almost transparent PP material. Simply fill with the tea of your choice, fold the bag then use it like a normal tea bag. Each teabag has a string and tag The teabags are large enough to make tea in a mug or teapot Sold in a sealed polypropylene pack containing 64 tea bags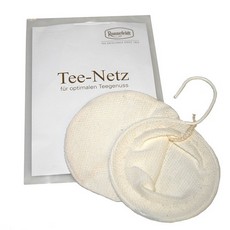 ---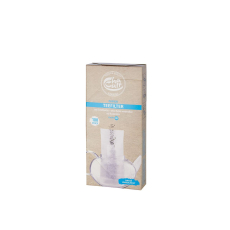 Ronnefeldt Filter Bags Extra Long
Longer paper filter bags for use with loose tea and infusions Simply remove and dispose of the the filter once brewing is complete Supplied in a box containing 100 special filter bags Each filter measures approximately 19 x 8 cms
Ronnefeldt Stainless Steel Teeli Click
Handy stainless steel grip for paper filter bags Clips the tea filter securely in place There's a hooked chain to hold everything in place around the teapot or cup handle
---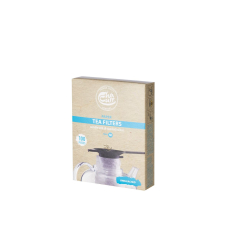 Ronnefeldt Tea Filter Bags
Ronnefeldt Paper Tea Filters Makes brewing loose tea as easy as using teabags. Simply fill the bag with your required amount of tea and dispose of the bag once brewing is complete. Packed in a box containing 100 special filter bags.
---
Silicone Filter 45-85mm
These funky silicone tea filters are adjustable so will fit most cups and teapots. With four bright colours to choose from, they are sure to be a great addition to any kitchen! The tea filters fold flat for storage and fit openings from 45mm - 85mm.
Small Paper Tea Filter Bags
Small cup or mug sized paper tea filters ideal for making a single cup of loose tea Made from unbleached filter paper with a bottom fold for greater volume, these filters allow the tea leaves to be removed from the infusion at the end of the brewing time Size of filter: 6.3 x 12.8 cm Packed in a dispenser box containing 100 filters
---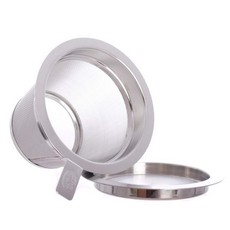 Stainless Steel Strainer Large 80-95mm
Stainless steel strainer with very fine mesh. Suitable for all teas including particularly very fine leaf grades. Supplied with strainer dish. Various sizes available Large: Fits diameter 80 - 95 mm. Depth 75 mmMedium: Fits diameter 60mm. Depth 65 mmSmall: Fits diameter 52 - 60 mm. Depth 6 mm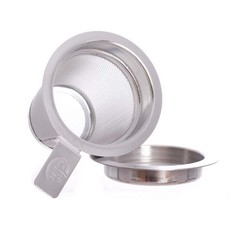 Stainless Steel Strainer Medium 60mm
Stainless steel strainer with very fine mesh. Suitable for all teas including particularly very fine leaf grades. Supplied with strainer dish. Various sizes available Large: Fits diameter 80 - 95 mm. Depth 75 mmMedium: Fits diameter 60mm. Depth 65 mmSmall: Fits diameter 52 - 60 mm. Depth 6 mm
---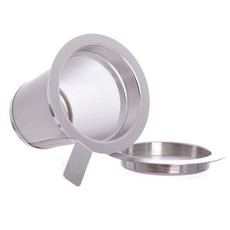 Stainless Steel Strainer Small 52-60mm
Stainless steel strainer with very fine mesh. Suitable for all teas including particularly very fine leaf grades. Supplied with strainer dish.Various sizes availableLarge: Fits diameter 80 - 95 mm. Depth 75 mmMedium: Fits diameter 60mm. Depth 65 mmSmall: Fits diameter 52 - 60 mm. Depth 6 mm