---
---
---
Ronnefeldt Golden Dragon
A premium Chinese black tea with a delightful chocolate, malt and fruit taste. A delicious tea which tastes just as good cold.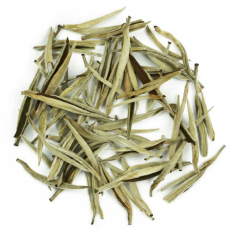 ---
---
---
Rare Tea and Tin set
A boxed gift set consisting of 50g Ronnefeldt Chinese Dragon, 50g Ronnefeldt Silver Yunnan and two silver round caddies.
These teas, which are only available in very small quantities, grow in the best tea gardens, and come from the best traditional cultivation areas. Give our rare and special teas a try, and you will appreciate why their availability is so limited. They are truly the world's best - exquisite in both flavour and form. Their rarity means that our special teas are not for the everyday. For a special occasion, though, they are just perfect. Black teas like the Ceylon Inverness and Green teas like Jasmine Pearls and the Xue Rong.