Loose-Leaf Tea and Zero Waste

At Cup of Tea 95% of our teas are sold as loose leaf and we have a large range of teas; black, green, white, fruit, herbal, wellness and many more. We try and keep our packaging to a minimum and we feel that loose leaf tea is not only more beneficial from a waste point of view but also in taste! We have also just started supplying a number of Zero Waste shops over the last few months which we are very excited about!
At present we provide loose leaf teas, tea caddies/jars and tea accessories to 6 Zero Waste shops across the country.
Some of our products are below or you can read more on our blog.
Verona Glass Teapot Small 0.5L
Includes: Single walled glass teapot with glass tea filter and lid Capacity: 500ml Number of servings: 2-3 cups We recommend using with: All our loose leaf tea Care Instructions: Dishwasher safe
Ronnefeldt Best Balance
A flavoured herbal infusion with the taste of honey. A harmoniously blend of strong flavoured herbal Rooibos with honey, anise, fennel and chamomile to create balance and provide a soothing feeling to body and soul.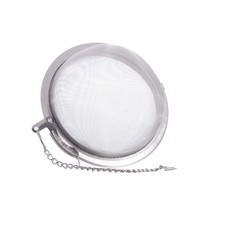 Stainless Steel Tea Ball Small
Includes: Stainless steel tea ball We recommend using with: All our loose leaf tea Care Instructions: Dishwasher safe Diameter: 4.5cm or 5.5cm