Kenya GFOP Kaproret
Kenya GFOP Kaproret
Strong and rich black tea from Kenya.
Full bodied yet flowery in taste.
Sold in 100g bag
Call to order
Call us now for the best price on +44 (0)1761 239 162.
Home Delivery
UK delivery from FREE
Loyalty Scheme
Earn up to 30 Tea Leaf points with this product.
Item: 22833

2 reviews
A striking rare orthodox black tea from Kenya.
This tea is grown at high altitude and brews to a lovely rich,

one heaped teaspoon

3-4 minutes

Red brown
Bold and flowery black tea.
"Up until recently, I would say that Kenya tea was my favourite tea. The High Tea Co Kenya tea is perhaps not the best Kenya tea I have had, but it is still a very good tea."

"A fine, full-flavoured black tea."

People who bought this also bought...
---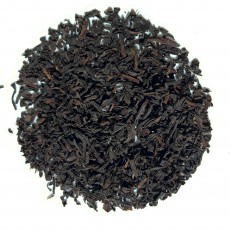 ---