Morning Cuppa Organic
Morning Cuppa Organic

Flavourful but strong black tea
Drink black or with a little milk to taste
Sold in 100g bag
Call to order
Call us now for the best price on +44 (0)1761 239 162.
Home Delivery
UK delivery from FREE
Loyalty Scheme
Earn up to 35 Tea Leaf points with this product.
Item: 82565-1

1 review
Looking for an uplifting cup of tea? Brew for 3 - 4 minutes using one rounded teaspoon per cup or mug.
Always warm up your teapot first and pour fresh boiled water over the leaves.
Try black or with a dash of milk for a refreshing and rejuventating tea experience.

one rounded teaspoon

3-4 minutes

Red brown
Bold but flowery black tea
FabrizioPederzoli
said...
"A delicate good tea"

People who bought this also bought...
---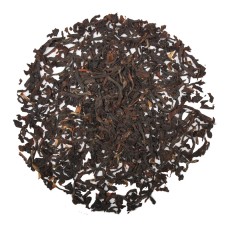 ---