---
---
All Day Delight
Tea Hamper
Three Ronnefeldt loose leaf all day teas, with a tea ball, all beautifully presented in a small wicker hamper.
English Breakfast St.Andrews
A robust and full-bodied breakfast tea, St. Andrews is an exceptional blend This tea is truly a great way to start your day. Sold in 100g bag
The Unique Qualities of Ceylon Tea
The typical Ceylon tea is of medium strength with a distinct citrusy slightly metallic character and a fair amount of tannin. The cup colour shines in shades of golden-red. Ceylon teas are delicious as single estate teas, or as part of a black tea blend.
Harvesting and Production
Sri Lanka grows the famous Ceylon tea. The tea gardens vary in altitude ranging from 500m to 2000m above sea level. The picking times are governed by the monsoon rains: in the eastern UVA district from July to September, in the western Dimbula district from January to March, and all year round in the centre of the island.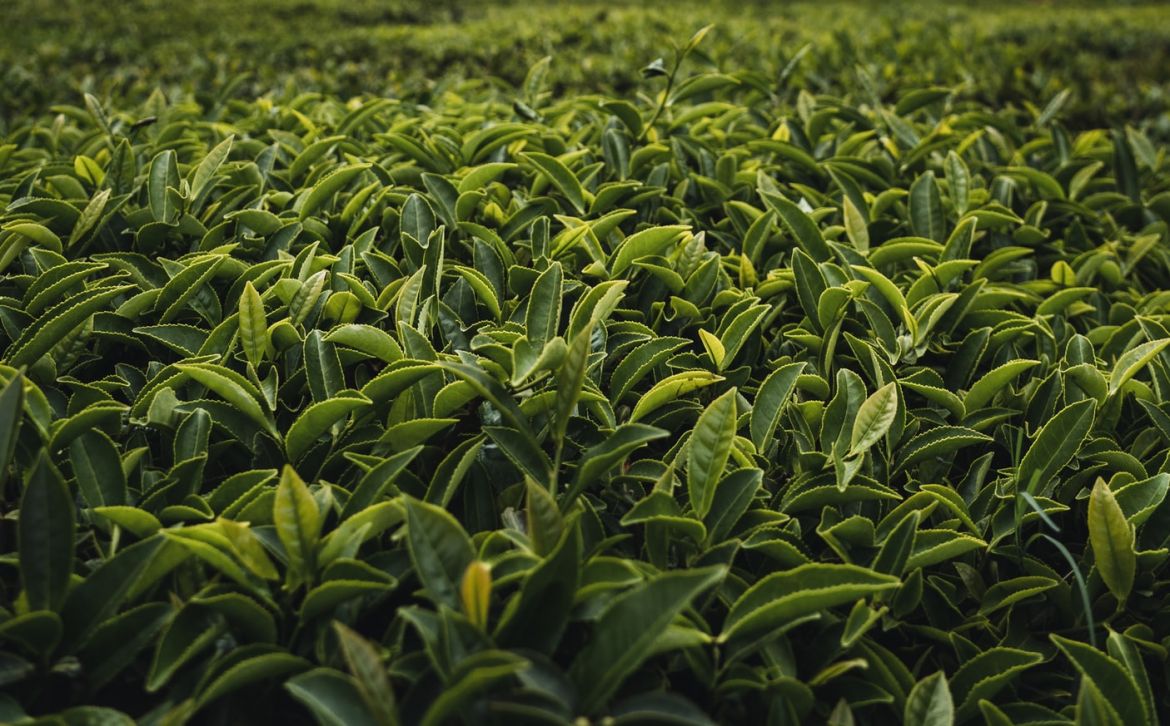 The tea industry is a major income source for the country and the people of Sri Lanka are very passionate about their produce. The country is not only the fourth largest tea producer, but also the second largest exporter of tea!
Around 4% of Sri Lanka's land is covered by tea plantations. However, the tea plant grows best at high altitudes. When the tea leaves are ready they are plucked, usually taking two leaves and a bud, and then weighed. One this step is complete they follow a similar 5 step process to other black teas which is as follows:
Withering: Leaves are laid out on large raised tables and left in a room to remove moisture within the leaf, sometimes warm air is blown over the leaves to speed up the process.
Rolling: When ready, the tea leaves are then rolled and twisted. This act releases enzymes within the leaf that react with the oxygen in the air.
Fermentation: Laid out on a table, the heat triggers fermentation within the leaf. It is important to monitor the temperature and humidity in this step as one mistake could cause the flavour of the tea to disappear.
Grading: Once the oxidation process has finished and the leaves are dried to preserve them, the tea is then sorted into grades according to size.
History of Ceylon Tea
Small in size but mighty in tea production, the tropical island of Sri Lanka produces some of the world's finest black tea. The tea was first cultivated by the British during the Victorian times. Prior to this Ceylon was a coffee growing place.
Bolstered by their successful experiment with tea cultivation in Assam, the British began to plant tea across the island and by the end of the nineteenth century Ceylon farmers had created a successful new venture across the whole of Ceylon.
To celebrate the beginning of the tea industry in Sri Lanka a man named James Taylor started his own tea plantation in 1867. By 1872 he had a fully-fledged tea factory and made his first tea sale in the city of Kandy. The very next year, Ceylon tea made its introduction to Britain. 23lbs of the Sri Lankan tea arrived in London!
Sri Lanka benefits from a near perfect location and geography, and it has an enviable microclimate that introduces a complex set of factors (temperature, moisture, and wind) that greatly benefits the character and style of these teas.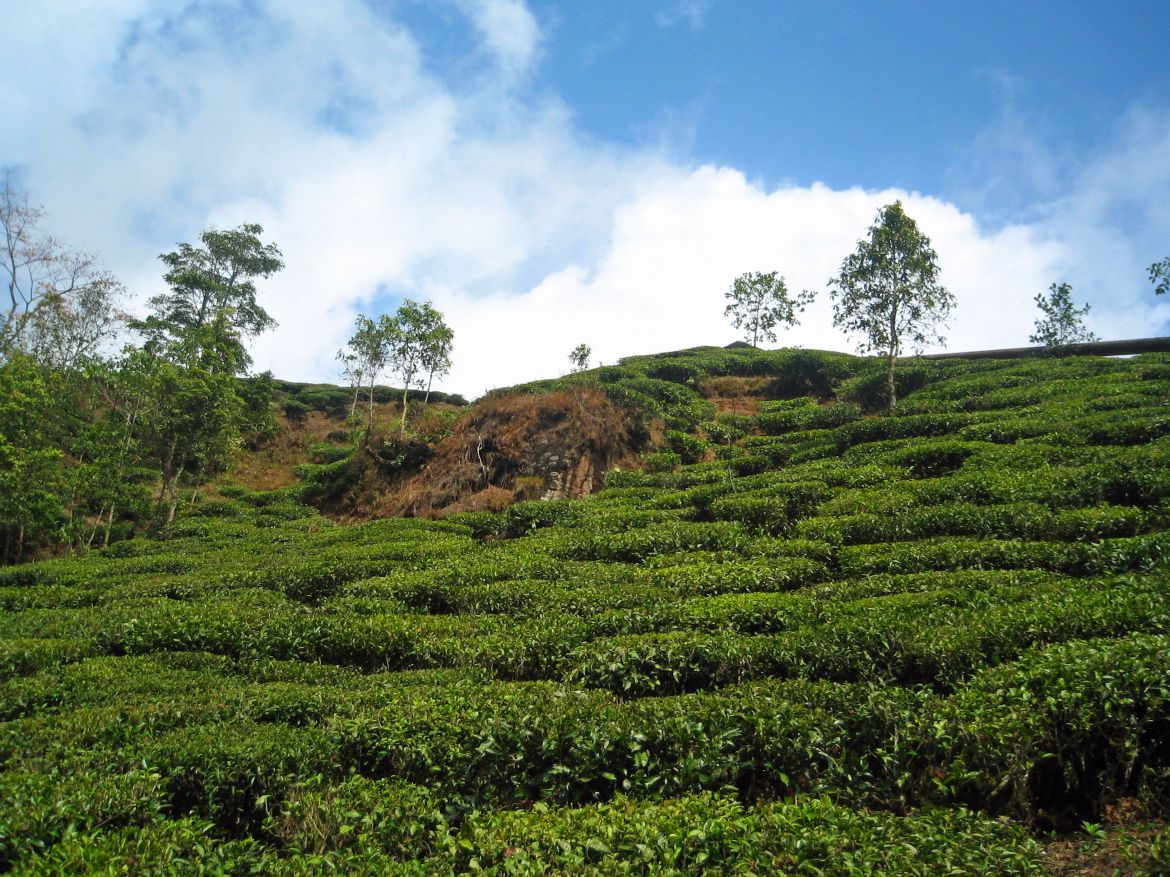 Sri Lanka experiences two monsoon seasons, which give all of the tea regions a rainy as well as a dry season, and a season of best quality tea. When the monsoon is drenching one part of the island, the other part is experiencing optimal weather conditions of cool, clear days and bright sunshine for prime tea production.
Tea grows in central Sri Lanka, in six well-known tea-growing districts, each of which features a different elevation: Dimbula, Kandy, Nuwara Eliya, Ruhuna, Uda Pussellawa and UVA. The best quality tea grows in high altitude. The character of Ceylon tea is seen as brisk and full-bodied, not flowery or robust like Darjeeling or Assam. The aroma is fragrant with clear, bright cup colour that range from golden to coppery.
Ceylon teas are normally not designated as first or second flush teas, but are labelled by region, district, estate and grade.
A museum dedicated to Ceylon tea was opened in Hantana, Kandy in 2001. Giving an insight into the many wonders of Ceylon tea including how it was manufactured years ago. Showing displays of old machinery, some dating back more than a century, and rooms for each production stage, it's a unique trip through Ceylon Tea history! A must see for fans of Ceylon tea and tea in general!
How to Brew Ceylon Teas
Whether you want to use the loose leaves or try a tea bag infusion, the standard process is the same.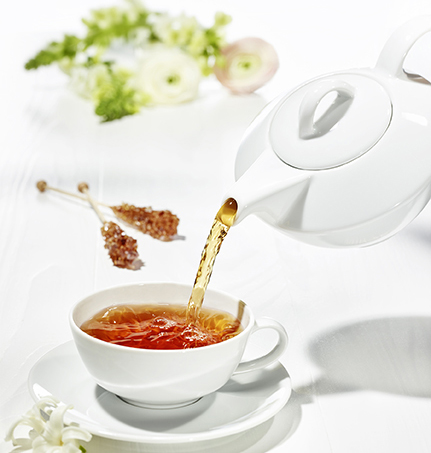 Brewing Ceylon Tea:
Boil some freshly poured water
Place the tea leaves in a tea strainer
Pour the hot water over the leaves
Steep the tea for the appropriate amount of time
Strain the tea
Add a dash of milk to taste, sweeten if required
Sit back and enjoy!
Brewing Table

Ranging from 1 levelled teaspoon to 1 slightly heaped teaspoon

2-4 minutes

A range of colours including: Red Golden, amber, golden brown & coppery
NOTE: Please make sure to read the individual brewing instructions on each package of tea.
Ceylon teas are some of the finest, characterised by their fragrant aromas and crisp, citrys flavours
Our Ceylon Tea favourites are:

English Breakfast Tea Ceylon Inverness Ceylon Orange Pekoe