Yunnan Imperial High Tea Co Loose Leaf 100g
Yunnan Imperial
High Tea Co
Loose Leaf 100g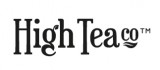 Black Chinese Tea, Sweet and slightly smoky - Certified Organic
Sold in 100g bags
Home Delivery
UK delivery from £3.95
Loyalty Scheme
Earn up to 30 Tea Leaf points with this product.
Item: 22359


Write the first review

In stock
A specialty from the highland region of Yunnan in the south east of China. A top quality tea with many large golden-brown leafy tips and a dark copper-brown cup colour.
The tea tastes slightly sweet with spicy notes and a soft smoky finish.
Most teas in Yunnan are grown between 1200m and 2000m. Temperatures range from 12C - 23C. The region is famous for both black and green teas.
We like Chinese black teas for their natural smokiness and this one is an excellent example.

one level teaspoon

3-4 minutes

Red brown
Black Tea / Sweet & smoky
People who bought this also bought...
---
---