Yumiko Set of Three Tea Caddies 150g
Yumiko Set of Three
Tea Caddies 150g
Embossed oriental designs
Set contains one of each; Petrol, Gold and Black tins
Dimensions: 11.7cm (h) x 7.5cm (dia)
Call to order
Call us now for the best price on +44 (0)1761 239 162.
Home Delivery
UK delivery from FREE
Loyalty Scheme
Earn up to 140 Tea Leaf points with this product.
Item: 3-YU75117

4 reviews
Lovely set of three round caddies in oriental embossed designs.
150g is an approximate capacity measurement. This will always depend on the size of the tea leaf.
Save 5% when buying as a set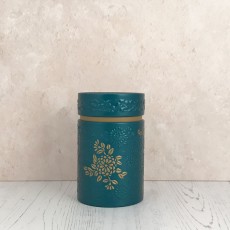 +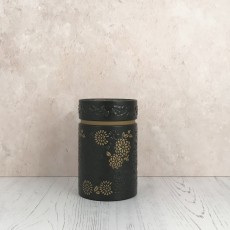 +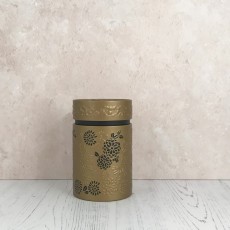 Dimensions: 11.7cm (h) x 7.5cm (dia
"Lovely, well-made set if caddies. The lids - internal and external- fit snuggly. They are quite small, fitting around 20 teabags quite comfortably. "

Cup Of Tea response...
"Thank you for your lovely review "
"Decent caddies, decent price"

"Decent caddies, decent price"

"Well made pretty tea caddies. I like the inner lid beneath the main lid."