---
---
Ronnefeldt China Keemun
An elegant low caffeinated black tea with a rounded flavour. Great as a tea for throughout the everyday. Sold in 100g bags.
---
Ronnefeldt Golden Dragon
A premium Chinese black tea with a delightful chocolate, malt and fruit taste. A delicious tea which tastes just as good cold. Sold in 50g bags. Also available in a gift tin.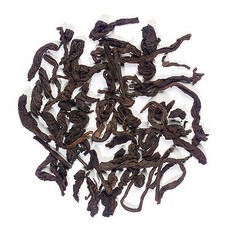 China Pu Erh Kunming Organic
Pu Erh Kunming has a very traditional taste with a slightly smoky, earthy touch. Grown in the capital Kunming in the district of Yunnan, South West of China. It's leaves have been harvested for centuries from the oldest tea plants with the largest tea leaves. Amount of tea per cup: 1 heaped teaspoonBrewing time: 2-3 min.
---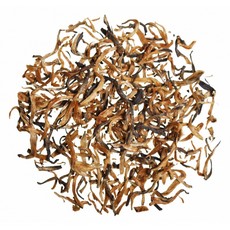 China Golden Yunnan Dongzhai Organic
This high class tea is picked allowing only the first fresh leaf and white bud to be taken to produce this marvellous Chinese black tea. The golden leaf is evenly rolled and shows a high number of light tips – the quality of production makes this tea unique and highly valuable. The cup colour shines amber and is clear and bright.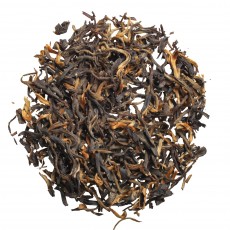 Yunnan Imperial
Black Chinese Tea, Sweet and slightly smoky - Certified Organic Sold in 100g bags
The Chinese first started manufacturing tea in the 17th Century, when producers realised that drying, fermenting and firing the tea leaf preserved it in better condition for exportation. Chinese black tea continues to be produced predominately for export, with the Chinese themselves favouring Chinese green tea and oolong tea over black tea varieties.
Popular Chinese black teas include the smoky Lapsang Souchong, the healthy Pu Erh, the sweet China Yunnan and the rare Himalayan Pearls