---
---
Ronnefeldt China Keemun
An elegant low caffeinated black tea with a rounded flavour. Great as a tea for throughout the day. Sold in 100g bags.
---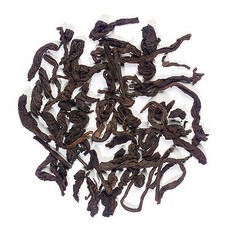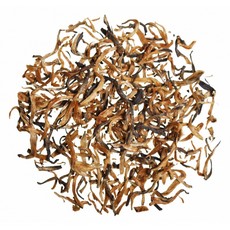 ---
A Guide To Chinese Black Tea
China produces only a small quantity of black tea – less than 15 percent of their yearly production. But there are many exquisite black teas to be found from Anhui, Fujian, Guang-dong, Henan, Sichuan and Yunnan Provinces.
It is typically mild, with a deep, earthy flavour. And, because its leaves are so carefully handcrafted, Chinese black tea is celebrated for its looks, as well as its taste.
The quality of Chinese black tea is very high – the sweet, soft nature of leaf plucked from thea sinensis and cultivars provides an underlying delicious, non-astringent flavour that is enhanced by the distinct Chinese style of withering and oxidation.
The Chinese first started manufacturing tea in the 17th Century, when producers realised that drying, fermenting and firing the tea leaf preserved it in better condition for export. Chinese black tea continues to be produced predominately for export, with the Chinese themselves favouring Chinese green tea andOolong tea over black tea varieties.
Popular Chinese black teas include the smoky Lapsang Souchong, the healthy Pu Erh and the especially delicious sweet China Yunnan. Yunnan black teas are also known as dian hong. These are made from buds and/or leaf plucked from older tea bushes. These teas are instantly recognizable because they are either bud-only or consist of lovely long, and slightly twisted russet-brown leaves with an abundance of golden buds. The flavours of those teas are soft and caramel-sweet; they have very little astringency, but instead offer a substantial amount of enticingly warm and appealing aroma.
---
How is Chinese Black Tea Produced?
Chinese black tea is produced from the Camellia sinensis tea plants. After the production process, the black tea is stronger in flavour than green and white teas. This is because black tea is far more oxidized than other teas. The production process follows a similar 4 step process to other teas:
Withering: Leaves are laid and withered. This is done by having warm hair blown over them to remove moisture.
Rolling: When ready, the tea leaves are then rolled and twisted – usually with a machine but sometimes by hand. This act releases enzymes within the leaf that react with the oxygen in the air.
Fermentation: Considered the most important step, the leaves are laid out and the temperature triggers fermentation within the leaf. After oxidizing for around 6 hours, the veins within the leaf turn a red/brown. It is important to monitor the temperature and humidity in this step as one mistake could affect the flavour of the tea.
Drying: The leaves are dried under very hot temperature of up to 80°C to preserve them. After the leaves have cooled, they can be packed for transport.
---
History of Chinese Black Tea
Up until around the 17th Century, Oolong and green teas were the only teas available to drink in China.
The discovery of black tea was a happy accident if you are to believe a well-known tale that tells the story. The story says that an army took shelter in a tea factory, holding up the production process and forcing the leaves to be left out in the sun. Oxidising over a longer period, the leaves turned dark. This accidently caused the creation of the first black tea which led the way for black tea development!
In the west, Chinese black tea is the name given to fermented tea with a distinct red colouring. However, these teas are known as red tea in china and only the most aged teas are considered true Chinese black tea.
Throughout history there has been a lot of confusion in regard to the name of black tea. Even today Chinese red tea is referred to as black tea in the west.
The most famous family of true Chinese black tea is the Pu-Erh. Allowed to age over time, the fermentation process continues, giving the tea a distinct and strong flavor.
---
Varieties of Chinese Black Tea
Produced in almost all areas of the tea producing provinces in China, there are many varieties of Chinese Black tea. All have different flavours and characteristics. Some varieties include:
Lapsang Souchong: An interesting China tea with the smoky flavour obtained by burning resinous pine wood during drying. Why not try our Ronnefeldt Tarry Lapsang Souchong!
Pu-Erh: Unlike any other tea in the world, Pu-Erh is one of China's greatest treasures! Recognised for it's claimed health benefits our Ronnefeldt Pu-Erh Organic comes from Yunnan with the typical smoky, earthy character it is so famous for.
Keemun: Considered an elegant tea from the Anhui Province. For the tea drinker who likes light, soft China teas and its mild stimulating effects, as it is low in caffeine, try our Ronnefeldt China Keemun!
HOW TO BREW Chinese Black Tea
Whether you want to use the loose leaves or try a tea bag infusion, the standard process is the same.
The standard process is as follows:
Boil some freshly poured water
Place the tea leaves in a tea strainer
Pour the hot water over the leaves
Steep the tea for the appropriate amount of time
Strain the tea
Add a dash of milk to taste, sweeten if required
Sit back and enjoy!
Brewing Table

1 Levelled teaspoon

2-4 minutes

A range of colours including: Red Brown, Golden Brown, Amber
NOTE: Please make sure to read the individual brewing instructions on each package of tea.