Oolong Fig High Tea Co Loose Leaf 100g
Oolong Fig
High Tea Co
Loose Leaf 100g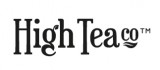 Oolong tea with figs and dates
Sweet, earthy and beautifully balanced
Sold in a 100g re-sealable pouch
Home Delivery
UK delivery from £3.95
Loyalty Scheme
Earn up to 25 Tea Leaf points with this product.
Item: 84332


Write the first review

In stock for immediate delivery
Earthy, dark Oolong tea blends well the natural sweetness of figs. A light green cup colour and a delightfully delicate taste make this tea incrediblty refreshing
A perfect brew to sit down and enjoy with a friend at any time of day

one heaped teaspoon

3-4 minutes

Yellow - Green
Sweet, slightly earthy.
Chinese Oolong (80%), pieces of date and fig, marigold petals, physalis
People who bought this also bought...
---