Imperial Earl Grey High Tea Co Loose Leaf 100g
Imperial Earl Grey
High Tea Co
Loose Leaf 100g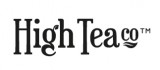 A well balanced Earl Grey. A very refreshing drink with a frgarant citrus twist.
Sold in 100g bags.
Home Delivery
UK delivery from £3.95
Loyalty Scheme
Earn up to 15 Tea Leaf points with this product.
Item: 2005

5 reviews

Available
Imperial Earl Grey.
A blend of Ceylon and Indian teas. Ideal as a morning tea.
One of the most popular flavoured teas- best known for it's distinctive taste derived from the addition of bergamot orange, a fragrant citrus fruit.

one level teaspoon

3-4 minutes

Light brown
Osman Nuri Dinçtürk
said...
"Very good tea"

"Lovely smooth Earl Grey - not too heavy with bergamot either."

"what can I say about Imperial Earl Grey, I just love it."

"A very well balanced Earl Grey rounded off with just the right amount of bergamot orange. This often replaces my standard Earl Grey of an afternoon."

"I'm not a great Earl Grey fan (thats more to my wife's taste), but I really love this blend, its not overpowering in taste or smell and gives a very refreshing cuppa. Recommended!"

People who bought this also bought...
---
---