---
Crossword Tea Caddy 500g
Eye-catching crossword caddies in vibrant turquoise and green Dimensions: 15cm (h) x 10cm (dia) SOLD SINGLY
So British Bus
Tea Caddy
Tin with traditional London bus design with a glossy finish Designed to hold anything from sugar to pasta. Dimensions: 24.5cm (h) x 10.2cm (w) x 10.2cm (d)
---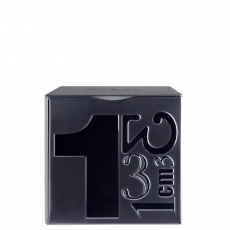 Herbal Infusion
Sugar Box
An attractive sugar box embossed with sugar canes Designed for sugar but has multiple uses Dimensions: 6.5cm (h) x 19.5cm (w) x 13cm (d)
---
Manufacture Sugar Box
Designed for sugar but has multiple uses Dimensions: 19.5cm x 13cm x 6.5cm Sold Singly (or buy 10 for only £3.80 each)
---
Here you'll fnd a lovely range of caddy and tin designs.
Let the African-inspired designs of the Shakwe or Africa tins transport you to warmer climes, or the Yokohama, Kyoto or Chinese Black caddies inspire you with their oriental themes.
Alternatively, if your preference is for the understated, the muted colours and delicate designs of our Bella, Vintage or Stars tins might just be for you.
Browse our full range of patterned and embossed tea caddies below.