The Unique Qualities of Black Tea from Around the World
In addition to teas from the larger tea-growing areas, we offer a selection of black teas from lesser-known regions such as Nepal, Sikkim, Kenya, Ruanda, Columbia and Vietnam. These teas are just that little bit different to some of the more common growing areas which makes them very interesting if you wanted to try something out of the ordinary. The array of different tastes available is unique!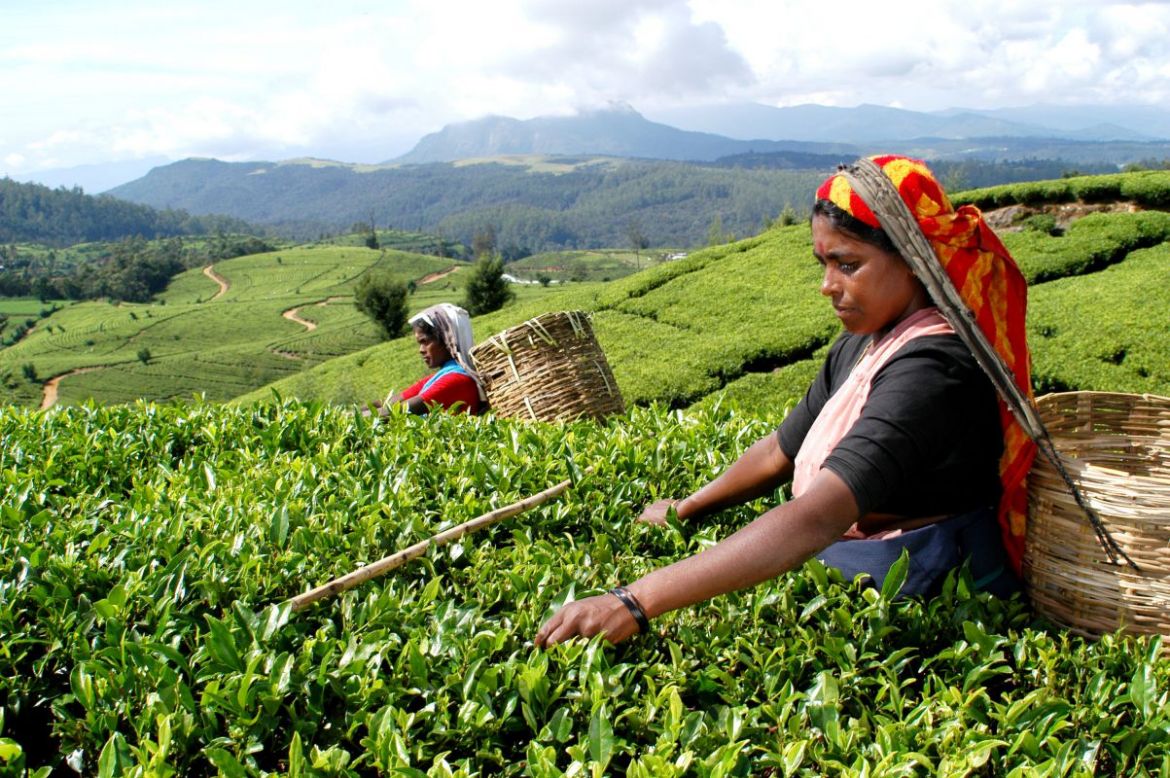 Harvesting and Production
Most black teas follow a similar process when being produced. In certain teas there may be slight differences but generally at least 3 steps will be carried out. These Include:
Withering: Moisture is removed from the leaves by having air blown over them.
Rolling: Tea leaves are rolled and twisted, usually with a machine. This act releases enzymes within the leaf that react with the oxygen in the air and lead to the oxidation of the leaf and therefore the change of colour from green to shades of brown.
Fermentation: Considered the most important step, the leaves are laid out and the temperature triggers fermentation within the leaf. It is important to monitor the temperature and humidity in this step as one mistake could affect the flavour and the final outcome of the tea.
How to Brew Black Tea
Whether you want to use the loose leaves or try a tea bag infusion, the standard process is the same.
Brewing Black Teas:
Boil some freshly poured cold water
Place the tea leaves in a tea strainer
Pour the hot water over the leaves
Steep the tea for the appropriate amount of time
Strain the tea
Add a dash of milk to taste, sweeten if required
Sit back and enjoy!
Brewing Table

Ranging from 1 slightly heaped teaspoon to1 levelled teaspoon

2-4 minutes

A range of colours including: Golden Yellow, Golden Brown, Red Brown
NOTE: Please make sure to read the individual brewing instructions on each package of tea.
Our range of black teas have been sourced from some of the lesser-known tea regions such as Kenya, Vietnam, Russia and Nepal - plenty to explore and taste!
Our Other Black Tea favourites are:

Ronnefeldt Queens Tea Ronnefeldt Builders Cup Ronnefeldt All Day Breakfast
Ronnefeldt

Queens Tea

-

Blended according to an original Royal recipe, this blend marries fine teas from Darjeeling with sparling leaves from Ceylon to perfection. With or without milk this is a tea to enjoy at any time of the day.

Ronnefeldt Builder Cup

– Assam/Java Blend - Light, aromatic Java teas blended with full-bodied, deep Assam broken graded teas. A step up from your everyday tea bag tea but still perfect for that dash of milk if needed.

All Day

Breakfast

- A robust and refreshing tea, perfect with milk and sugar to taste
If you can't decide or don't know where to begin, why not try our Ronnefeldt Tea Tasting Selection of Black Teas.
A selection of ten different samples of Ronnefeldt black tea. Perfect for you to find a new favourite.