---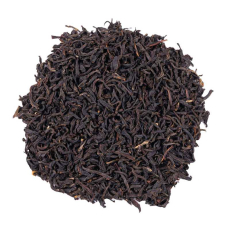 Assam Harmutty
The tea has a moderately spicy and malty character Drink anytime with or without milk Sold in 100g bags
TIME FOR BETTER TEA
High Tea Co teas have been carefully selected to offer all the major teas in innovative packaging. With no compromise in the quality of the tea you'll find the reusable packing helpful and handy. The main five teas are packed in clever tubes whilst there are a further four varieties in resealable pouches.
TIME FOR BETTER TEA

High Tea Co teas have been sourced from some of the best tea gardens around the world. Take our Darjeeling, grown in the foothills of the Himalayas. The tea is delicate but with the undelrying flavour and delicious muscatel finish only a top class leaf can provide. Try our Assam, with it's soft but malty taste or our English Breakfast, a truly all-day tea.
Based in Somerset in the west of England, High Tea Co believes that everyone can drink great tea, all it takes is the right tea and a little time.
How to Brew
Whether you want to use the loose leaves or try a tea bag infusion, the standard process is the same.
The standard process is as follows:
Boil some freshly poured cold water
Place the tea leaves in a tea strainer
Pour the hot water over the leaves
Steep the tea for the appropriate amount of time
Strain the tea
Add a dash of milk to taste, sweeten if required
Sit back and enjoy!
Brewing Table

Ranging from 1 Level Teaspoon to 1 Heaped Teaspoon

2 – 5 minutes

A range of colours including: Red Golden, Red Brown, Golden Brown, Light Brown, Yellow/Green, Pale Yellow, Light yellow & Green
NOTE: Please make sure to read the individual brewing instructions on each pack of tea.
Our top recommendations are:
French Rose Rosebud Tea: Fragrant elegant rosebuds develop a pleasant, soothing, mild taste and an emerald-green brew. The subtle, refreshing flavour will please any gourmet and connoisseur.
Imperial Earl Grey: One of the most popular flavoured teas- best known for it's distinctive taste derived from the addition of bergamot orange, a fragrant citrus fruit.
Yunnan Imperial: A specialty from the highland region of Yunnan in the south east of China. The tea tastes slightly sweet with spicy notes and a soft smoky finish.