Please
contact us
if you can't find what you're looking for.
Tea Tasting Workshops
How to expand your knowledge, refine your taste... and have fun in the process
At our tasting workshops, you learn about all aspects of tea and its production. We talk to you about the history of tea, and its origins. We explain how it is picked, processed and made into the drink we recognise, and why orthodox production methods yield better quality. We describe the different varieties, their characteristics and benefits, and how each should be brewed. We explain the role of the tea taster, and why it is so crucial to the production process.Then, you have the chance to carry out some tea tasting of your own. We brew a selection of teas: black, green, white and oolong, followed by fruit and herbal infusions. We encourage you to taste each variety, to appreciate the differences between each tea, and discern which are to your taste.
£35.00 Per Person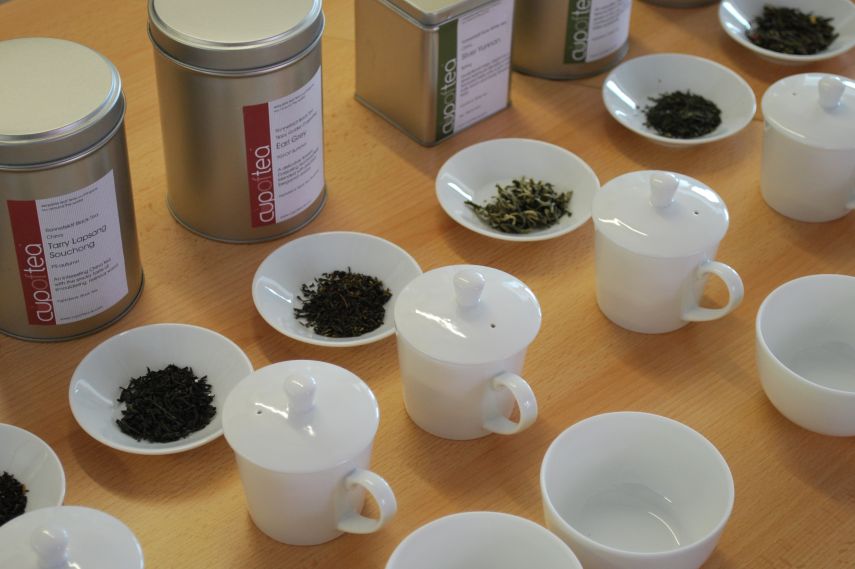 Private groups
We run private tasting workshops for groups of six or more - either from our base in the West Country, or at a location to suit you. Please contact us for more information.
Commercial training
We provide in-house training for cafés, hotels and restaurants, and any other business that serves our range. If you would like to get more from your tea offering, and ensure that you are giving your customers the very best, we can provide bespoke training to suit your needs. Please contact [email protected] for more details.
Corporate events
Tea tasting provides an unusual, and enjoyable, way of entertaining your corporate guests. We run tailored workshops in most environments - please contact us to discuss the possibilities.
About Us Cup of Tea was launched in 2002 to bring the very best teas to the UK hospitality and retail markets. We specialise in premium leaf teas from the top estates worldwide with our products being served in many first class hotels across the UK.
Contact us on 01761 239 162 or by e-mail at [email protected] for more information