Simply Red Fruit High Tea Co Loose Leaf 100g
Simply Red Fruit
High Tea Co
Loose Leaf 100g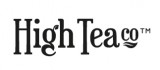 Deep red and very fruity
New resealable pouch pack
Home Delivery
UK delivery from £3.95
Loyalty Scheme
Earn up to 25 Tea Leaf points with this product.
Item: HTCRF


Write the first review

In stock for immediate delivery
Everything you ever imagined from a deep red, fruity infusion. Elderberries together with hibiscus make a wonderful slightly tart drink with added raisins to give a slight naturally sweet hint.
Enjoy hot or cold.

one heaped teaspoon

5-8 minutes

Dark red
Fruity, slightly tart
Elderberries, hibiscus, raisins, flavouring
People who bought this also bought...
---
---