Quintessentially Tea

What is it with us humans and tea? The ultimate comfort beverage we know and love has been a national favourite for centuries. It helps us to break up our day, catch up with people (when possible), increases our energy levels and makes us feel good.
We all have our favourite brews and ways of making it. We love brewing it, offering it to neighbours and family (when not self-isolating).
We all, uniquely, like our tea in a certain way. Milk-two-sugars. Splash of milk. Plain. With no sugar. With lemon and honey. And the list goes on........
With this in mind, we've created a little round-up of our favourite teas that suit a dash of dairy (and non-dairy) milk.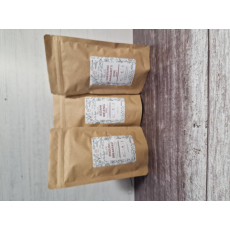 All Day Tea Collection
Included in this collection are: 100g Ronnefeldt English Breakfast - A robust, fruity, full flavoured tea, a truly delicious tea to start the day 100g Ronnefeldt Assam Broken Golden Tips - Full flavour, malty and can take a little milk. A refreshing drink later in the day. 100g Ronnefeldt Darjeeling Margarets Hope - A lovely soft teawith a strong body and fruity aromatic muscatel notes, perfect...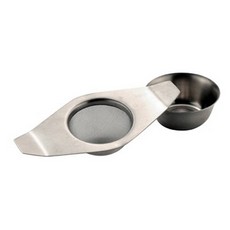 Double-Armed Stainless Steel Strainer 4.7cm
A traditional double armed cup strainer for leaf tea. The set includes a stainless steel bowl to catch the drips Dishwasher safe. Strainer diameter: 4.7cm but the arms allow it to fit on to any cup or mug
Ronnefeldt Assam Golden Melange
An Assam at its best - typically full-flavoured and malty blended using a traditional recipe. The tea takes a dash of milk or cream and brown sugar to taste. .