Green Matinee High Tea Co Loose Leaf 100g
Green Matinee
High Tea Co
Loose Leaf 100g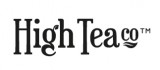 A delightful Sencha enhanced with fruity aromas.
New re-sealable pouch packaging.
Home Delivery
UK delivery from £3.95
Loyalty Scheme
Earn up to 25 Tea Leaf points with this product.
Item: HTCGM

4 reviews

In stock for immediate delivery
Unique combination of Sencha, delicious fruit aromas and flower petals create this refreshing and fruitful tea.
This tea can be enjoyed at any time of the day.

one slightly heaped teaspoon

2-3 minutes

Green - brown
Green tea, flavouring, sunflower petals, rose petals and cornflower petals.
"I've review Morning Delight before a few years ago and still love the taste.I like tea to have a flowery note but am not keen on any the added citrus which some teas have , so Morning Delight is the one for me--and at any time of day, not just in the morning."

Heather ----Holland
said...
"Morning Delight is really delightful at any time of day; a pleasing flowery taste. I much prefer it to Morgentau and would order it again and again."

"How can a tea with a name like Morning Delight not be totally delightful? Am I allowed to give this tea 6 stars?"

"Fabulous flavour - (Please also see my review for Morgantau -Very similar tea."
People who bought this also bought...
---
---