Assam High Tea Co Loose Leaf 125g
Assam
High Tea Co
Loose Leaf 125g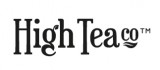 Delightful Assam tea to be enjoyed all day.
Drink with or without milk.
Beautifully packaged in a reusable caddy.
Home Delivery
UK delivery from FREE
Loyalty Scheme
Earn up to 45 Tea Leaf points with this product.
Item: 1100HTC

1 review

In stock for immediate delivery
Located in North East India, Assam has a mild and tropical climate which brings out the well-known character of a strong, malty and spicy tea.
Tasty black but lovely with milk too, if you are looking for your perfect morning cup of tea, then Assam is for you.
Assam is also equally as enjoyable with a piece of cake later in the day.

one level teaspoon

3-4 minutes

Red brown
Black tea.
Malty & spicy.
"Assam is one of my favourite teas. The High Tea Co Assam is a reasonable tea, but not special. Drinkable, but a little average in comparison to some of the other teas ordered together with the Assam. "

People who bought this also bought...
---
---