Assam Harmutty / High Tea Co / Loose Leaf 100g
Assam Harmutty
High Tea Co
Loose Leaf 100g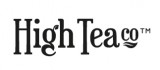 Malty and strong
Drink anytime with or without milk
STGFOP1
Sold in 100g bags
Home Delivery
UK delivery from £3.95
Loyalty Scheme
Earn up to 25 Tea Leaf points with this product.
Item: 22787

3 reviews

In stock
Assam Harmutty
The Harmutty tea garden was founded in 1870 and has been producing excellent Assam teas ever since.
Our Harmutty impresses with an extraordinarily pretty and regular leaf, which is dark and has lots of golden-brown tips.
The tea is full and has a moderately spicy and malty character. The cup looks shiny and deep copper. The taste is malty and strong.
Perfect to drink anytime of the day with or without a dash of milk or cream.
Sold in 100g bags.

one slightly heaped teaspoon

2-3 minutes

Golden brown
"I really enjoyed this tea. Very pleasant malty taste."

"Good afternoon, it's time to write down a tip about Assam HARMUTTY tea, it has a strong taste and rich color, a tea leaf twisted with a predominance of tea sprigs, good tea, thanks to the CupofTEA."

"A beautiful Assam with that satisfying malty taste, good body but with refreshing brightness. Taken with a little milk, this tea rewards full attention! "

Cup Of Tea response...
"Thank you Andrew, what a lovely description and feedback!"
People who bought this also bought...
---
---