Caffeine Free 6 Teabag Collection in wooden display box
Caffeine Free 6 Teabag Collection in wooden display box

Six of our caffeine free Ronnefeldt Teavelope varieties in an attractive wooden box.
Contains 6 varieties of each Teavelope, 10 of each teabag type.
Home Delivery
UK delivery from £3.95
Loyalty Scheme
Earn up to 190 Tea Leaf points with this product.
Item: BRTVCF6

1 review

In stock for immediate delivery
Six of Ronnefeldt's most popular caffeine free teavelopes presented in a lovely wooden display box by Bredemeijer
This collection comes in two types of box
- light wood case with a solid lid and magnetic catches.
- or a light wood case with an acrylic window - click here >>
All boxes have inlaid wood dividers to separate the individual teavelope.
Supplied with 10 of each of the following varieties:
Box size approx 210 x 190 x 70 mms
Chamfered compartment size is approx 75 ( length) x 60 ( width) x 50 ( depth) mm
Please note that not all teabags are the same size.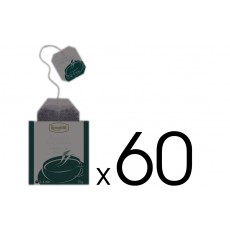 "I love it. And thank you for the fast delivery."

People who bought this also bought...
---