Top 12 Teavelope Collection in wooden window display box
Top 12 Teavelope Collection in wooden window display box

The top 12 Ronnefeldt Teavelope varieties in one attractive box
Contains 10 of each Teavelope
Measures approx 28.5 x 28.5 x 8 cms including the hinges and catch
Home Delivery
UK delivery from £3.95
Loyalty Scheme
Earn up to 310 Tea Leaf points with this product.

2 reviews

In stock for immediate delivery
+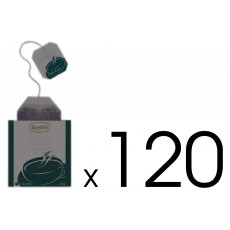 "Recently bought 2 of these after seeing them at a hotel we stayed in. It looks lovely & the teas are delicious. Will be buying more teas go keep ours topped up.Thanks"

"Bought as present for wife. Looked great and my wife loved it. Seen them many times in hotels but couldn't find one anywhere. Many thanks"