Ginger Breeze High Tea Co Loose Leaf 100g
Ginger Breeze
High Tea Co
Loose Leaf 100g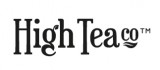 Refreshing and Invigorating
Spicy ginger with lemongrass
Naturally caffeine-free
Packed in a resealable pouch pack
Home Delivery
UK delivery from £3.95
Loyalty Scheme
Earn up to 25 Tea Leaf points with this product.
Item: HTCGB


Write the first review

Low stock
Spicy ginger and fruity lemon grass complemented with lemon peel, liquorice root, peppermint and black pepper create this invigorating and naturally caffeine free drink.

one slightly heaped teaspoon

5-6 minutes

Yellow - Green
Lemon peel, lemongrass, liquorice root, ginger, peppermint, black pepper
People who bought this also bought...
---